Most of you reading this will have purchased a home at some point in your life. In many respects picking a contract manufacturer for your company to partner with is a similar
experience. You are making a major decision that can have a major effect for years to come and you have multiple stakeholders who all have different ideas about what is the best fit. At the end of the day, you need to differentiate your "must haves" from your "would likes". And just as importantly, project what your must haves are going to be in the coming years.
Before finding a partner that matches your needs, you need to define those needs. Obviously competitive cost is a major driver, but what are the other factors that are going to make the partnership a success. Below are six factors to consider when selecting a contact manufacturing partner.
Has your team done a comprehensive review of your organization's strengths and weaknesses?
It is important to have a thorough understanding of your own internal processes and to identify gaps in these processes that a partner might help close. Presumably your candidate partners have some level of expertise in the service that you seek, but can they provide the right service for your organization?
What are the strengths of your processes now and how can you successfully transition those processes to a third party.

What are the weaknesses? Does merely transitioning the process to a third party overcome the weaknesses, or merely pass the buck to another organization?.

You don't know what you don't know…How open is your organization to new ideas and different approaches? Sometimes something that you perceive as a strength is not and by not addressing it an opportunity for improvement is lost.
Now that you have identified your strengths and weaknesses, what are your "must haves" and what is on your wish list?
Every stakeholder in your organization is going to want a partner that solves all of their problems, it is human nature. But that may be asking too much. By trying to find a supplier solution that solves every challenge you risk losing sight of those issues that are the most important. As you work through identifying "must haves" keep in mind that the most important stakeholder is your customer. If you aren't meeting this stakeholder's needs, the rest of them don't really matter too much.
So, now your team has identified must haves, what are the general items that you need to look for in a partner?
Every company and each situation is different. That being said, below are some items to consider as you look at potential partners.
Direct industry experience. Is your potential partner's primary focus on the type of manufacturing support you are looking for or is it a sideline to their primary business. For example, if the contract manufacturer you are considering primary business is printed circuit board manufacturing, are they going to be a strong wire harness manufacturing partner.
Manufacturing Capabilities and Experience. Does your potential partner have the capabilities to match your needs. This doesn't only meet the ability to actually manufacture the parts, but are they geared to build in quantities or frequency that your business will demand. If you are an Industrial OEM and need a few hundred units per year, do you really want to partner with a company that typically builds hundreds of thousands of cables a year for the auto industry?
Total Cost. It is easy to look at a spreadsheet and make a judgement that a supplier is the cheapest; at least on a unit cost basis. No doubt that cost is important. It goes hand- in-hand with innovation and design to make your final product successful. But it would be a mistake to choose a contact manufacturer based on unit cost alone. You need to consider the overall cost of sourcing the assembly. Things to consider include:

How much cost can your partner save for you on the front end working with your engineers to make your product more manufacturable?

How much can they save you when a problem comes up and their team goes the extra mile to spare you a couple of days of lost manufacturing time?

Are you getting a quality product delivered right, the first time and on time?
You already have a contract manufacturing partner, how can you tell if the fit is not what it could be?
Back in 1964, Supreme Court Justice Potter Stewart made the phrase "I know it when I see it" famous when referring to a controversial social issue of the day. Often times it is just as difficult to describe a bad fit with a contract manufacturer. But here are some telltale signs that your team should look out for:
Lack of Communication. Generally it is challenging to keep intra-organizational communication going. When you add in the complexity of inter-organizational communication, it can be even more difficult. Having a supplier who is giving your team, timely, accurate and frequent information is key. Especially when you are trying to navigate the inevitable bumps in the road.
Lack of Flexibility. Maybe your supplier offers a lower unit cost. But do they fit well with the strengths and weaknesses of your organization, or do you constantly find yourself having to work around how they manage their business? Any partnership is going to require some adjustments to how things are managed and by definition a contract manufacturer has many masters to please. A good one has the flexibility to meet their customers' needs, not only from the perspective of piece price, but also from the perspective of ongoing support.
The Source of the Problem. Is your organization failing to live up to your customers' expectations in terms of price, quality or delivery? If the answer to this question is yes, is your contract manufacturer part of the problem? A good contract manufacturing partner is going to help you solve problems, not be the source of them.
Have things changed?
Going back to my house analogy at the beginning of this blog, what has changed? Twenty years ago when we bought our first house, the must haves for my wife and I were much different than the must haves for us and our two daughters today. So we had to move on and change what we were looking for. Similarly, the needs of most organizations change over time too. What was once a good fit with a contact manufacturer no longer is so. My wife and I needed to move and maybe your organization does too. It is important that you get the right fit. With any move, there is a level of anxiety and there is a learning curve. If your goal is to optimize your manufacturing operations by getting the right fit with a contact manufacturer, you may have no choice but to look at a new supplier.
Some final thoughts
A partnership with a good strategic supplier is a marathon, not a sprint. That being said, if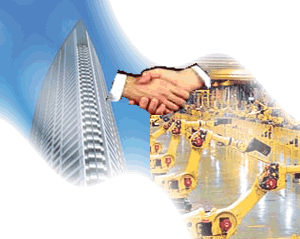 you are seeing some of the telltale signs we discussed above, your spreadsheet may look okay, but your team, products, and customers may not win in the end. Picking a manufacturing partner that really fits your needs is going to help your entire organization meet your goals and exceed your customers' expectations.
About the Author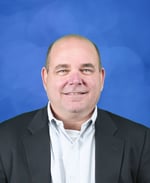 Charles Fisher is Director of Sales of RESCO Electronics, a manufacturer of electronic assemblies and a value added reseller of auto ID equipment . Charles is a seasoned International Sales and Sales management professional with over 20 years in the electronics industry with extensive experience with Auto ID and data collection solutions, wire harness and electro-mechanical manufacturing, and supply chain solutions. During his career Charles has held positions with Milgray Electronics, Bell Industries, All American Semiconductor and Reptron Electronics.

Charles is a graduate of the William Penn Charter School and Saint Joseph's University with a degree in International Relations. He currently resides in Maryland with his wife and 2 daughters.