In today's competitive market, every company is looking for a cost advantage. Sometimes that edge comes from working with your contract manufacturing partners to develop a lower cost design, other times it comes from finding off shore sources for sub-assemblies, or perhaps it comes from implementing cost saving inventory replenishment programs. But what happens when these strategies are exhausted or just don't generate the savings you need? One often overlooked option is to work with contract manufacturing partners that can build higher level assemblies. A few contract manufacturers like RESCO Electronics can take advantage of their lower cost structures, lower cost manufacturing facilities, and electro-mechanical expertise to lower your total costs by doing just that.
As an example, RESCO has been a key supplier to a major medical device company for over two decades. In recent years this customer has needed to adopt more aggressive cost reduction goals. Working closely with the supply chain, quality, and manufacturing engineering teams at this company, we were able to help them take a major step towards achieving these goals.
RESCO was supplying the customer with two different fan assemblies and a cable assembly
that are all used on the same sub-assembly of a digital mammography instrument. The customer was also purchasing a small printed circuit board assembly and two metal fabrications from other suppliers before building the entire cooling assembly on their production floor. Not including indirect costs such as processing multiple purchase orders, the cost to the customer was approximately $225 per unit.
RESCO developed a new source for the metal fabrications, worked out a supply agreement with the board manufacturer, and submitted first articles for approval. About 90 days after beginning this process, our customer was enjoying a savings of over $50 per assembly. Additionally, the customer now places one PO for the cooling assembly (instead of up to six before) and the cooling assembly is managed as part of an existing Kanban program, further saving on administrative and inventory carrying costs.
Not every sub-assembly can have the type of savings achieved here. But utilizing partners like RESCO, particularly for high labor assemblies, can help you to meet your cost savings goals. Our experience has been that this approach of outsourcing higher level assemblies can yield some of the most significant savings of any of the more common strategies. Yet this is often the last strategy considered. If you are faced with a big cost reduction challenge, you might want to explore outsourcing higher level assemblies.
About the Author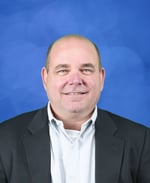 Charles Fisher is Director of Sales of RESCO Electronics, a manufacturer of electronic assemblies and a value added reseller of auto ID equipment . Charles is a seasoned International Sales and Sales management professional with over 20 years in the electronics industry with extensive experience with Auto ID and data collection solutions, wire harness and electro-mechanical manufacturing, and supply chain solutions. During his career Charles has held positions with Milgray Electronics, Bell Industries, All American Semiconductor and Reptron Electronics.

Charles is a graduate of the William Penn Charter School and Saint Joseph's University with a degree in International Relations. He currently resides in Maryland with his wife and 2 daughters.